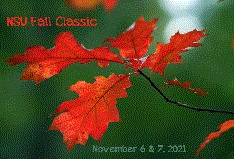 This conference recognizes the similarities in pharmacy practice and addresses issues of concern to practitioners in all settings. The formats utilized in many programs allow colleagues to become active participants. Pharmacy Technicians participating in the two-day live conference have choices in receiving CE credit, fulfilling their Med-Error (2 hrs), and/or achieving their general CE (up to 17 hrs).

One day - $60.00

Both days - $100.00

Limited number of seats available

Onsite registration available depending on availability.

-Includes breakfast and lunch for both days.

Cancellation Policy:
Refund of Registration fee less $10.00 service charge will be provided for cancellations emailed before Noon, Friday, November 3th.



No refunds will be granted after the date of the program.
NSU has the right to limit the number of participants attending a program.
Date(s) and Time(s):
Day 1, Saturday, November 4, 2017- 8:00a - 5:10p
Day 2, Sunday, November 5, 2017- 8:00a - 5:10p
Location:
NSU College of Pharmacy, Health Professions Division
Terry Building
3200 South University Drive
Ft. Lauderdale, FL. 33322
Late Registration Date: Thursday, November 2, 2017